When it comes to possibilities, there is much more to Virtual Reality than VR glasses.
 Interact within a 3D environment, overcome the limits of time and space, and transcend physical boundaries!
Visualise
Tangibly present your products and solutions to customers, partners or employees.
Collaborate
Develop products across global teams, and prototype without physical mockups.
Stand out
Distinguish yourself from your competitors with a "wow" factor.
Virtual Reality, as engineered by MRstudios
Virtual Reality (VR) is a computer simulation of a real or imaginary technology in real-time.
When one mentions VR, what comes to mind is the headset-based solution normally used for fun and games. We develop headset-based VR apps for myriad purposes. Our hardware rental division also offers VR headsets to companies looking to bring some excitement to sales meetings or exhibitions.
At MRstudios, we specialise in more accessible, user-friendly and hygienic VR solutions
How VR technologies boost businesses
Most of our clients use VR because of the enhanced brand experience it offers, replacing traditional, one-dimensional promotional material. In addition, VR offers long-term cost-effectiveness and convenience.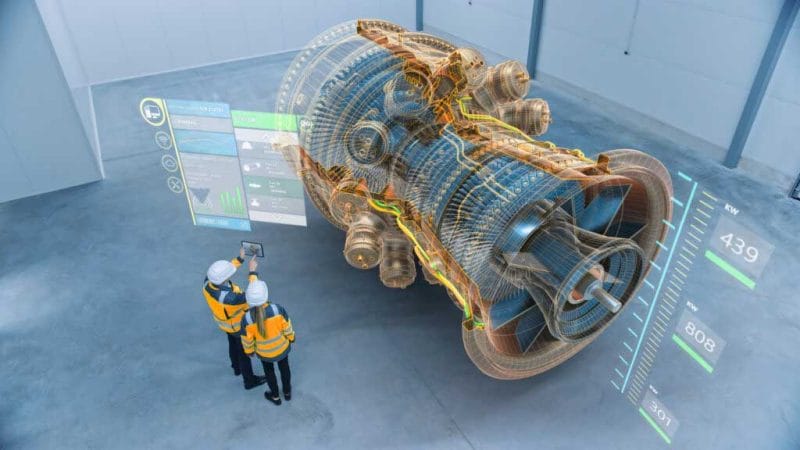 Instead of having to build multiple physical prototypes, developers can collaborate and create iterations in a virtual environment, investing only into the final physical product, saving time and money.
VR solutions allow you to showcase products in a variety of views that defy physical limitations. Visualise products in exploded, X-ray, or 360° views, or even simulate invisible real-life conditions like temperature or air. Seeing is believing, but experiencing is everything!
Exhibitions and conferences
Save on precious and costly exhibition space by having your product portfolio virtualised. A massive machine that weighs a ton can now fit in a handy tablet you take with you everywhere. Take your entire portfolio with you to all company events, where visitors can explore your products and solutions independently, and in an interactive manner. 
During virtual training, trainees can experience and learn how to deal with common challenges and emergencies like they would in real life – but without the safety concerns or fear of making costly mistakes. VR training has also proven to result in increased knowledge retention and engagement. 
These are just some of many ways you can visualise your manufactured products in Virtual Reality
X-ray view​
See the product inside out.
360° view​
Feel the product in space.​
Exploded view​
Explore layer by layer.
Control your VR solutions in a variety of ways
Touch commands
Swipe, tap and pinch. Our most popular solution. Just like on your smartphone, navigate easily by simply touching the screen.
Gesture recognition
Naturally control your solution using hand and finger gestures.​ We use a sensor device that supports hand and finger motions as input to your VR application.
Keyboard and Mouse
The classic way. The control option that everyone is familiar with. Our touchscreen applications include this control option by default.
Sensel Morph touchpad
An infinitely customisable touchpad that can be whatever you want it to be. A multi-touch, pressure-sensitive touch controller that can be transformed into a controller, a gamepad, or even a video editing tool.
Beacon localisation
Control devices in close proximity using an iBeacon. Add an extra interactive layer to VR experiences by using beacon localisation in combination with our VR solutions.​
We can tailor-make apps to all these platforms and devices

Our representatives spent more than 90 % of their time on the road prior to the pandemic, evaluating conditions on site and determining the right solutions for improvement. It became clear to us that making the presentation simpler and easier to understand for customers would have an immediate positive impact on our costs.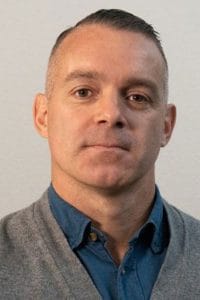 Global Product Director at Systemair